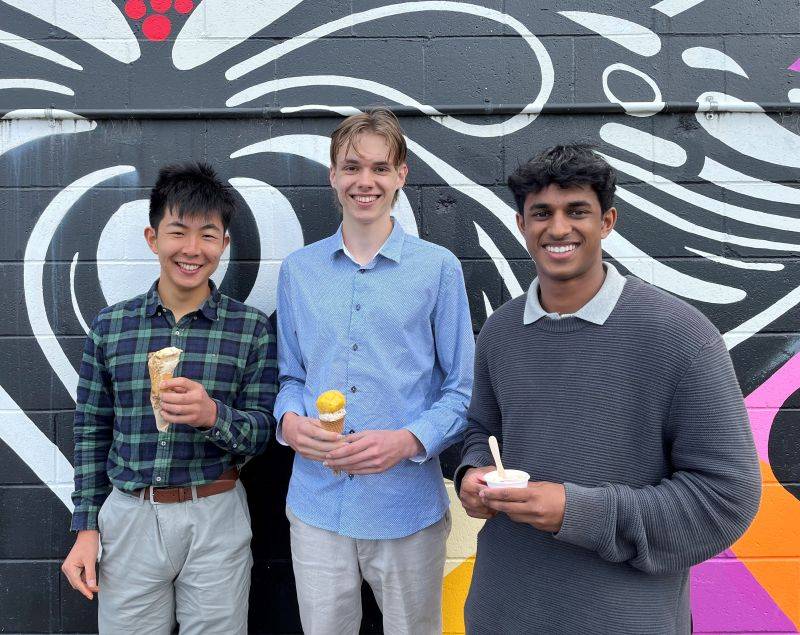 26 Oct 2022
Nothing says summer like ice cream and interns!
Each summer our PDV Consultants team welcomes chemical/ process and mechanical engineering students to work alongside our experienced team and get hands on experience on real client projects.
This year Nikhail Naidoo (Canterbury), Joshua Seifert (Canterbury) and Thomas Sun (Massey) join our Hamilton office as part of our ongoing investment in growing tomorrow's engineering talent.
Thanks to our friends at IT Partners for the delicious Duck Island ice cream treats!
If you're interested in turning your engineering passion into a profession, and you're keen on becoming a high-performing engineer, then click here to learn more about interning and graduate roles at PDV.